Elevate Your E-Commerce Game with Magento: Expert Planning, Development, and Scaling for Online Success!
We got it all figured out. Get in touch and we'll solve your challenges and inject growth!
contact us
Custom Magento extension development"
Custom Magento development"
Magento Support"
Magento Design"
Magento SEO"
Magento Integration"
Magento Speed Optimization"

Get a wide range of services
Custom Magento development
Custom Magento extension development
Magento Speed Optimization

Thanks to the open-source nature of Magento and the thousands of extensions available, it`s never been easier to build a trusted online store. A great number of third-party integrations will help you to gather online reviews, secure customer information, build social proof, and provide better customer service. End with the paperwork with multiple accounting tools like Quickbooks, Zoho, SAP, Sage, Deltek. Several payment methods like Paypal, Apple Pay, Google Wallet will make the purchases even easier for your customers. Bring the best experience to your customers to reach your eCommerce goals.

Custom Magento development
Custom Magento extension development
Magento Speed Optimization
About Us
We are a team of Magento developers and have been working for 5 last years focusing in E-commerce development. Growing with Magento allowed us to go in-depth with its processes and become qualified specialists. We know all about Magento and we are ready to help our clients to achieve their business goals
send
We are attentive to details. There are no limitations on the number of options - the result is of ultimate importance.
Our designers will develop creative and modern designs for your business.
We always use innovative methods and technologies in our projects.
We are your creative team, transforming ideas into extraordinary experiences.
We always create only high quality products and provide guarantees for the work done.
Time is of the greatest value. We are not used to waste it.
Team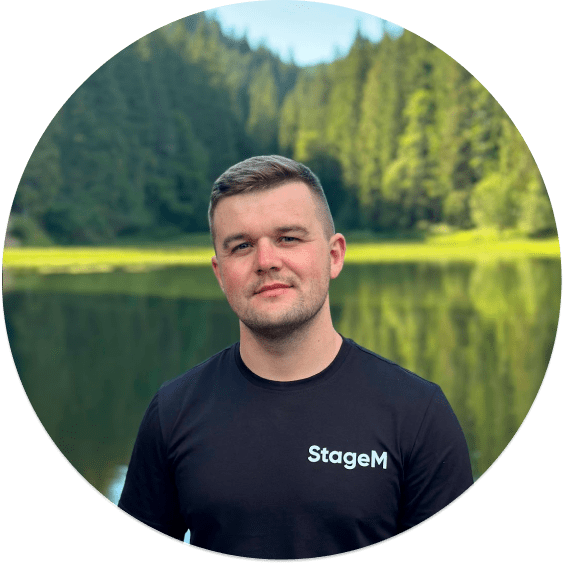 Vlad
Founder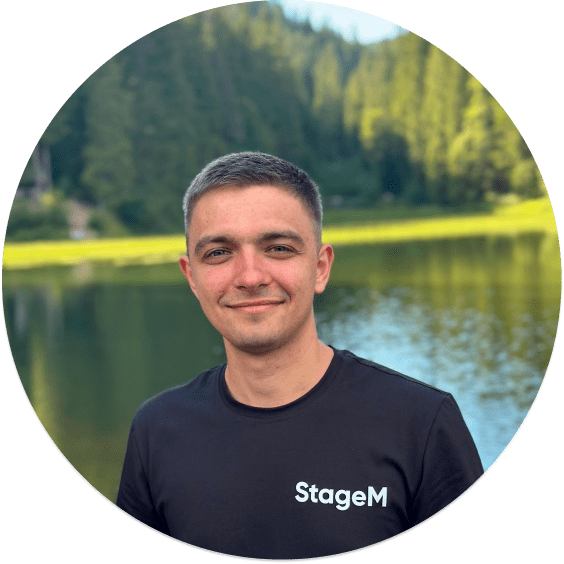 Viktor
Team Lead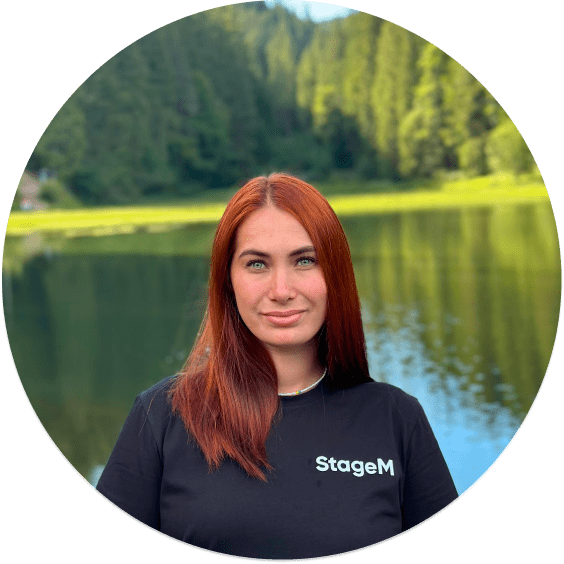 Anastasiia
Project Manager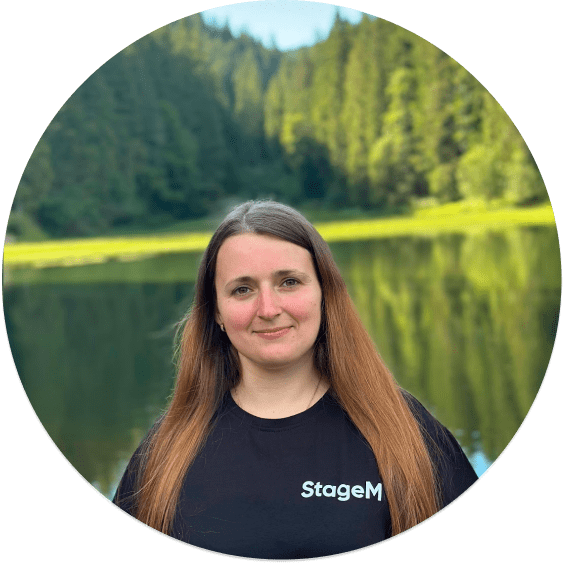 Galina
Magento Front-End Developer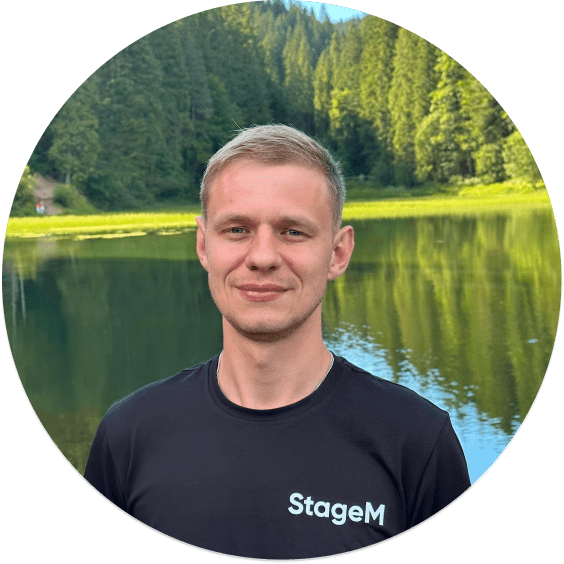 Nazar
Magento Full Stack Developer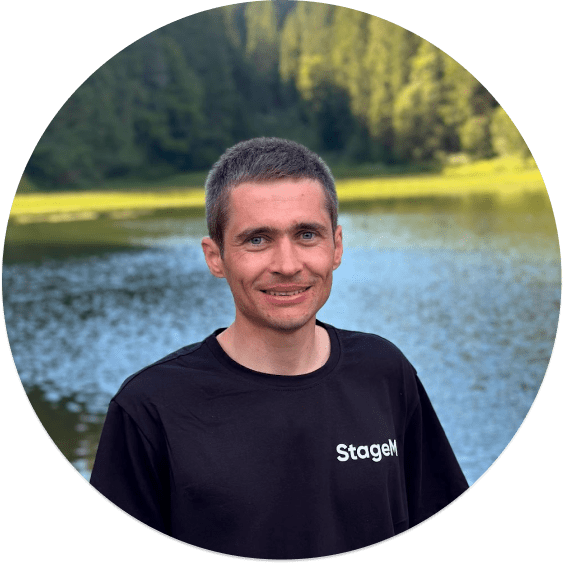 Egor
Magento Full Stack Developer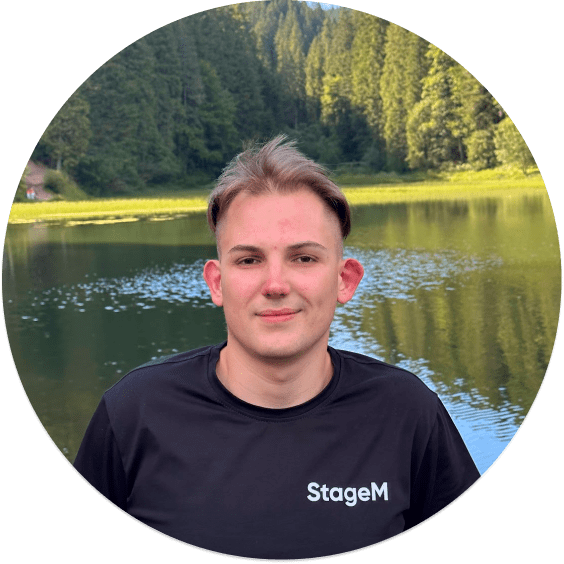 Andrii
Full Stack Developer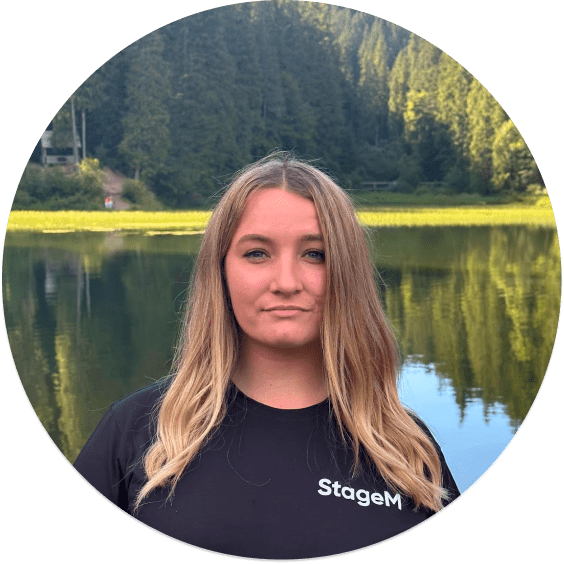 Yulia
QA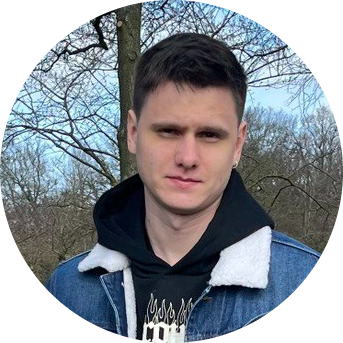 Ihor
Magento Full Stack Developer
Chris
SMM Specialist
Portfolio
Rybray
Magento 2
Unique Design
Hansa
Migration
Phone Authorization
Rybray – this is the best fishing and tourist shop in Odessa. An immense assortment of goods, from amateur to professional gear and equipment, is assembled under one roof on an impressive sales area of more than 300m².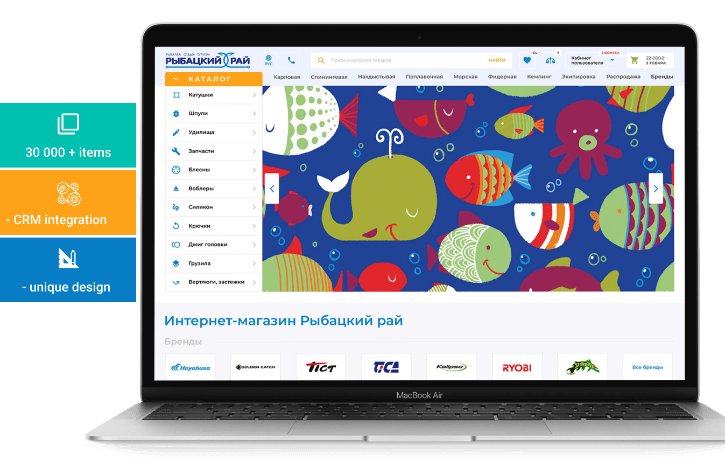 ART
Magento
E-commerce
UX + UI
PHP
HTML
Art-Market is the largest specialized online store for goods for creativity. The main mission of the store is to provide a wide selection of goods and quality service to people from the creative environment – artists, sculptors, decorators and musicians.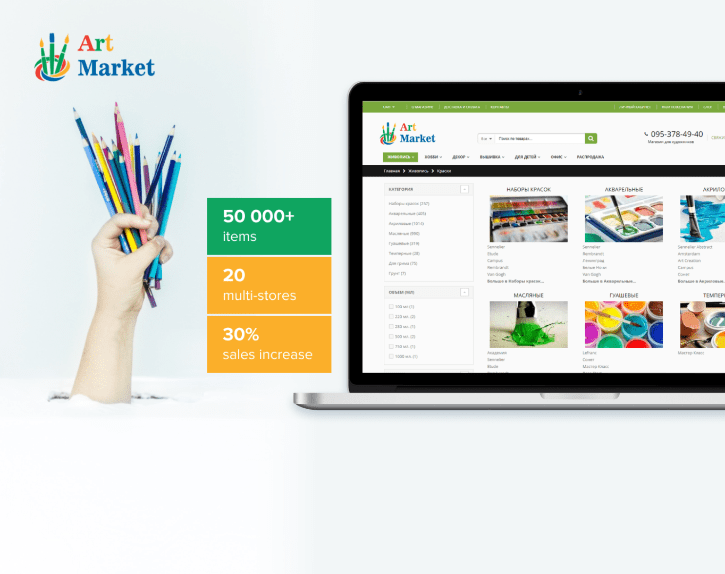 United Porte
Magento 2
Unique Design
Migration
Yotpo Reviews
Optimization
UnitedPorte is a company with 25 years of experience in interior doors sales and manufacturing which leads to being one of the most recognizable brands in its niche. "UnitedPorte" product range consists of standard and customized products: standard products manufactured under SARTODOORS TM offer Italian quality, fast delivery, optimum price and come only with Italian made accessories (hinges, locks and handles).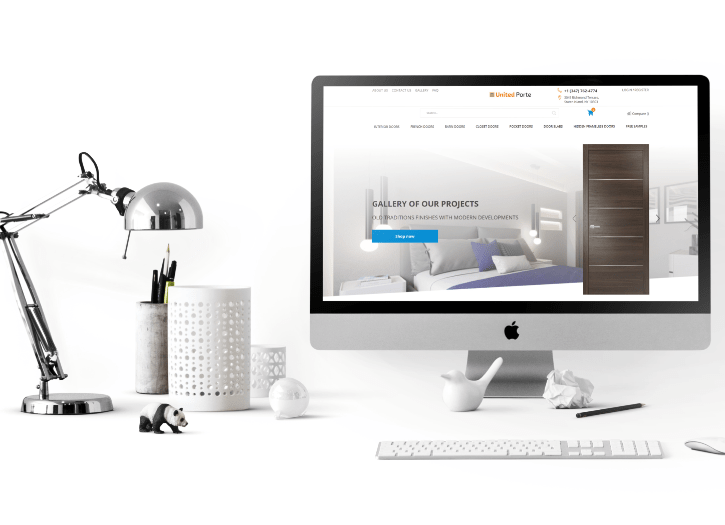 Foam N` More
Magento 2
PHP
UX + UI
HTML
CSS
Foam 'N More, Inc. is one of the biggest manufacturers of foam products in the US. Providing comfort in the form of mattresses, mattress toppers, cushions and custom-cut foam since 1980. Foam 'N More are a one stop shop for all your foam needs.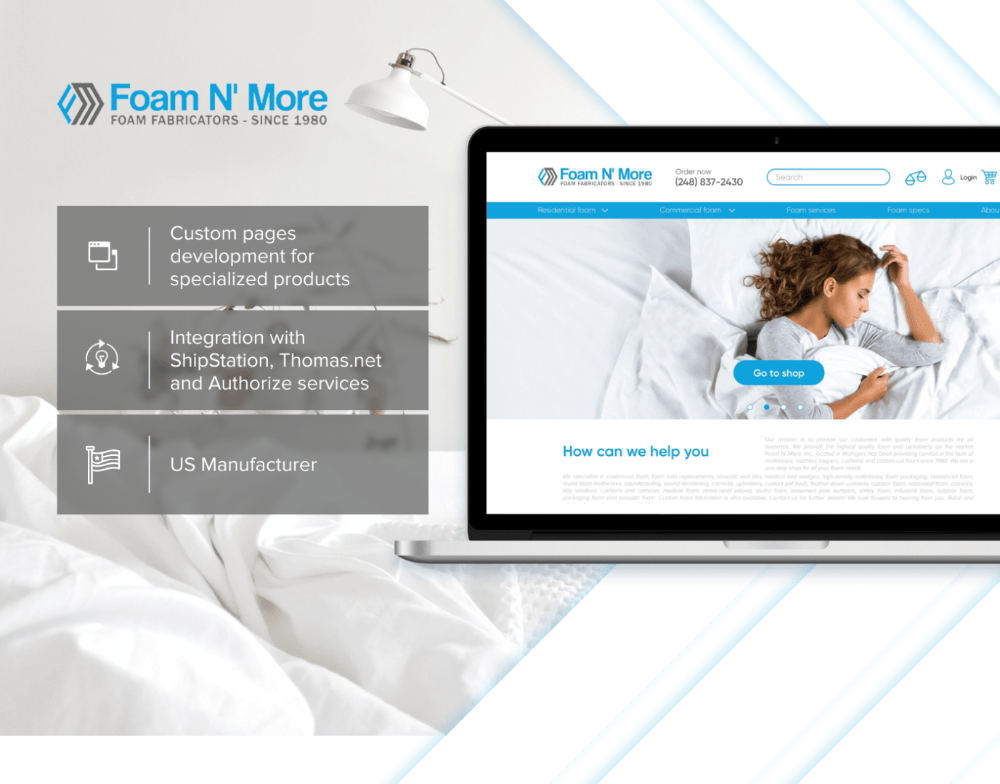 Militarka
Magento 2
Unique Design
HTML + CSS
Simple Checkout
Optimization
The first "Militarka" store began its activity in 2005 in Kiev as a simple point of sale, of which there are many. At that time, our assortment included original army items from warehouses, which for some reason no longer fit the Ukrainian army and were actively sold. "Militarka" is now a metropolitan chain of stores, its own production and four brands.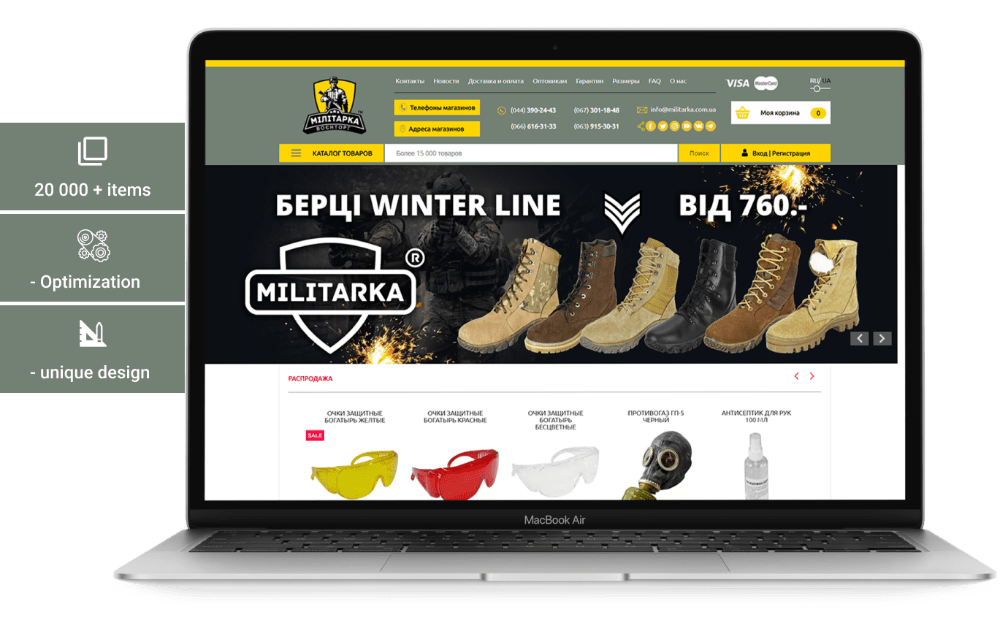 Ambassador
Magento 2
Geo IP
HTML + CSS
Global Market
CRM
Ambassador has been specializing in supplying products for interior design projects in the residential and corporate sector since 2007. Our extensive experience gained from working on complex projects and the results we have achieved gave our company the strong impetus for active development.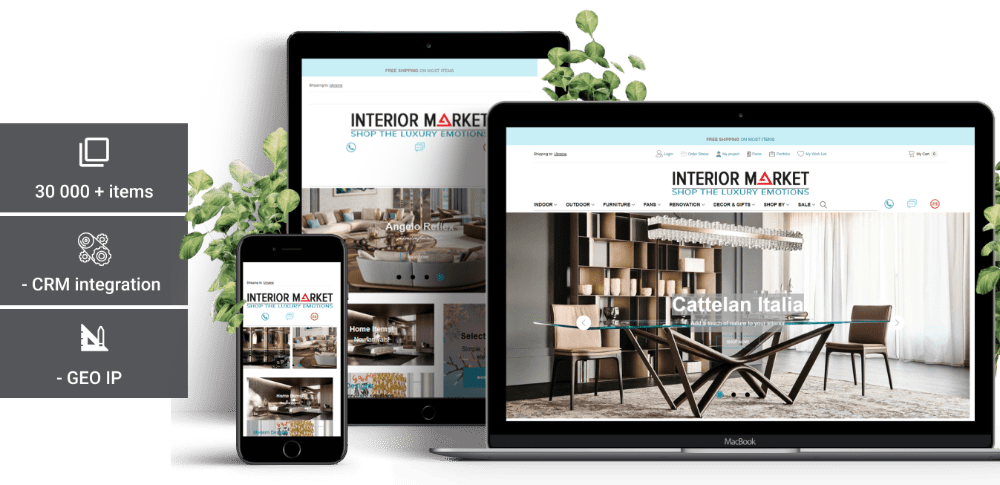 Interno
Magento
Unique Design
Privat Pay
Google Feed
Figma
Interno – an online store of upholstered furniture and sleep products.
Our mission: To be a reliable assistant for buyers in choosing furniture, while guaranteeing a high level of service.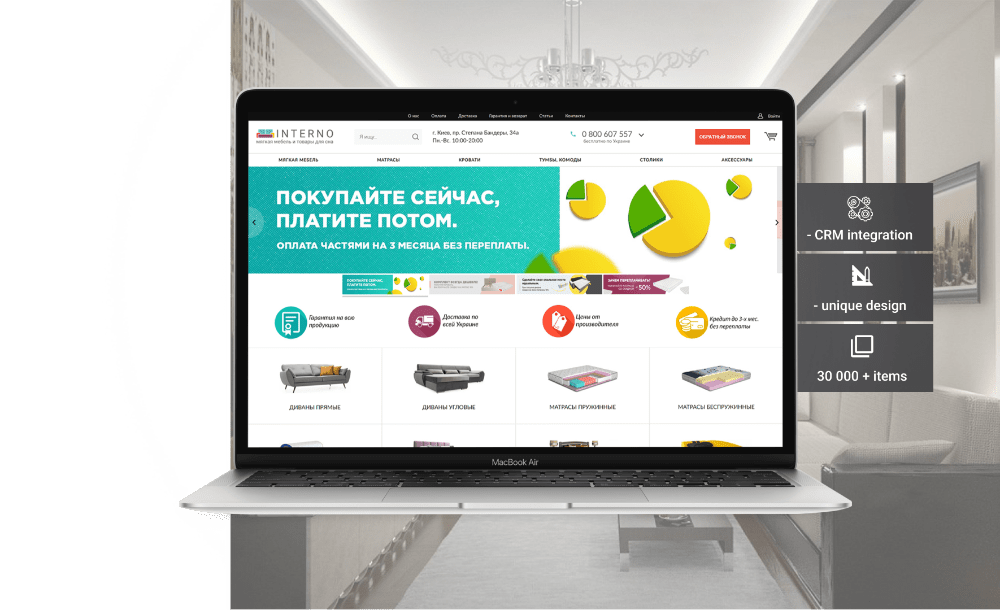 Filterway
Magento 2
Shipstation
Unique Design
HTML + CSS
Otimization
Filterway is a well-established company with great experience and specialists in water, oil, and air purification as well as pools, spas, and other appliances. We provide our customers an easy way to find filter products at reasonable prices that meet market values. Our mission is to provide the highest quality of service and products in the water, air, and oil treatment industry. Therefore, through our commitment, our customers can be assured that their future filter requirements will be fully met with state of the art solutions.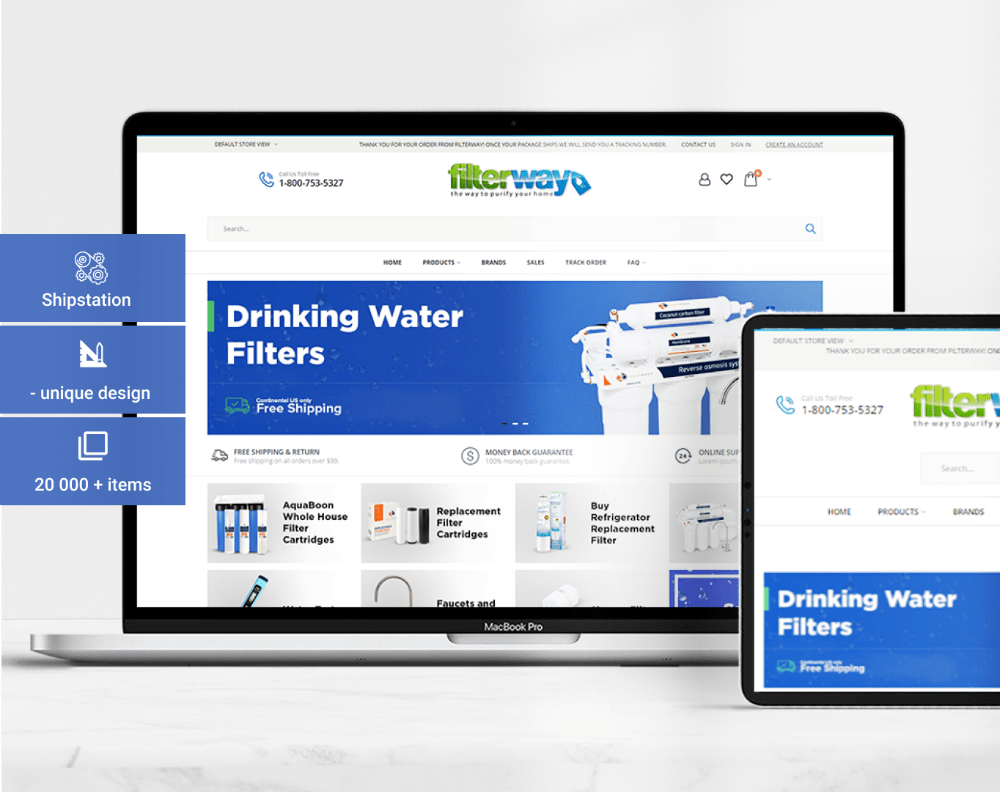 Premier Pud
Magento
Optimization
Feeds
LiqPay
HTML + CSS
Premier Bud is to simplify the purchase of Building materials for you.
They always do your best to make you confident that you are buying
product with the most optimal price-quality ratio.
The mission is to make your life as easy as possible in the purchase and delivery of Building Materials.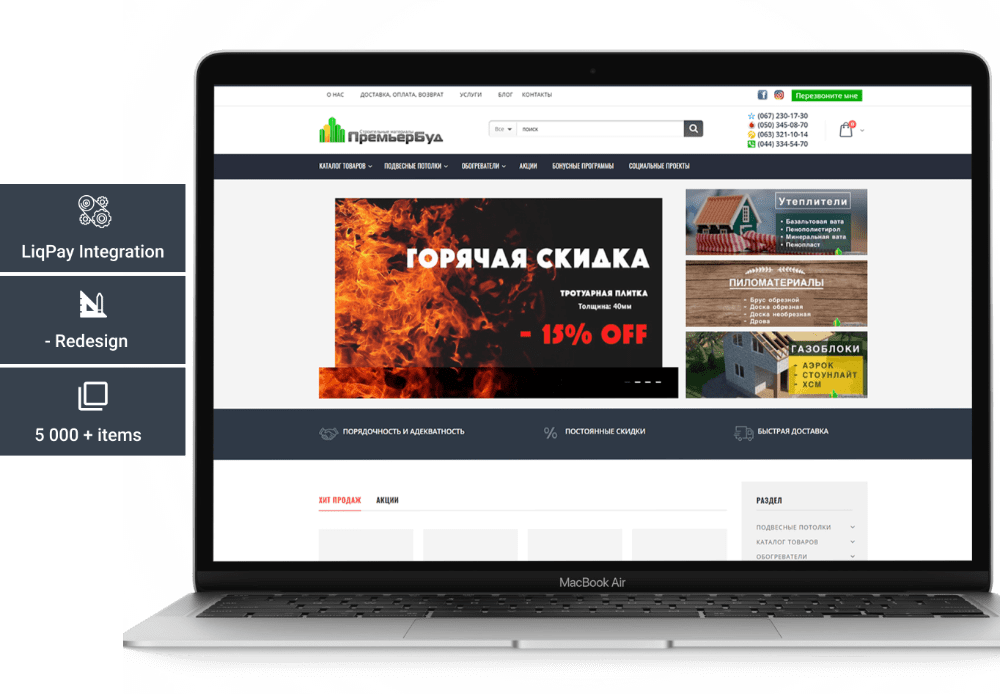 Instor Market
Magento
Update
Redesign
Filter Improving
Ajax Cart
The INSTOR company strives to be a leading supplier of innovative solutions in the field of warehouse logistics. We have experience in implementing the most modern technical solutions in the field of racking systems, elevating platforms, metal furniture, and plastic packing materials.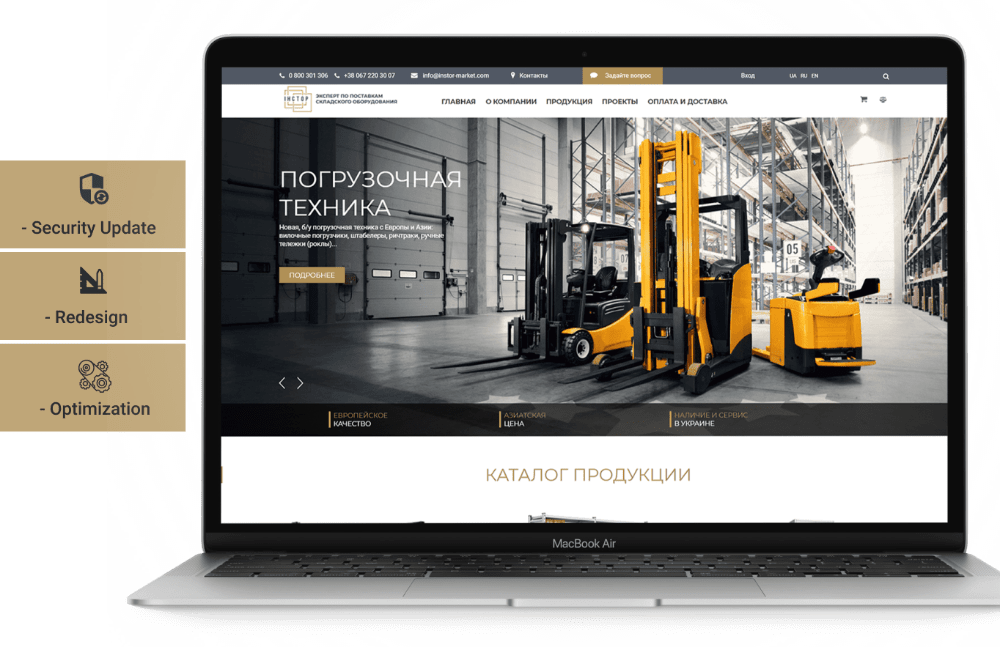 Itera Group
Magento
Security Updates
Customizaton
HTML + CSS
Filter Improving
Itera Trade was founded in 2006 and is now a fast-growing multidisciplinary company that closely follows the wishes of its customers and is always open to cooperation.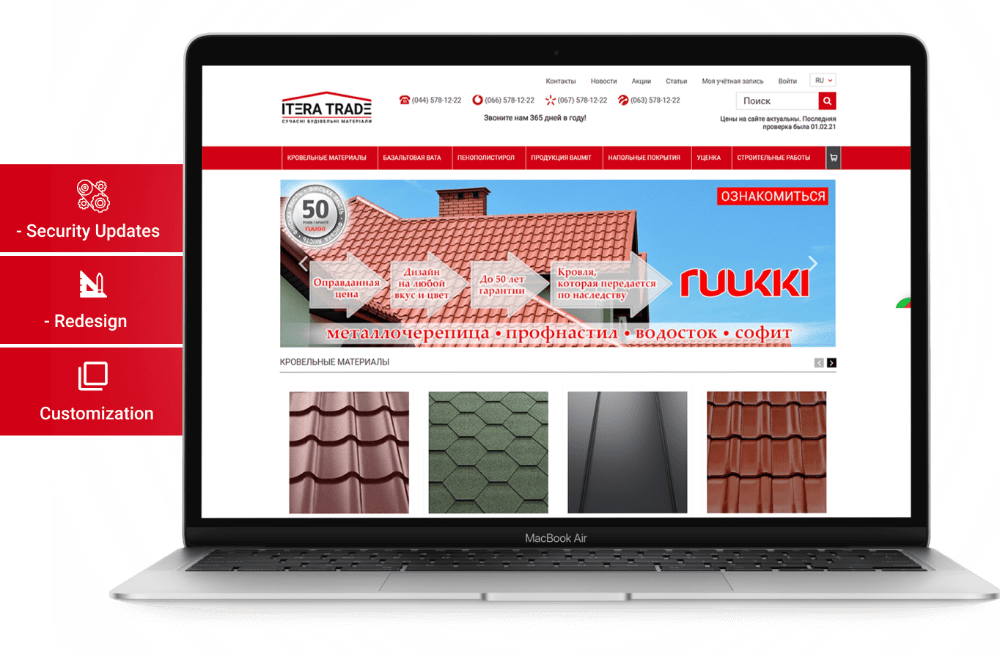 Oodji
Magento
Unique Design
Autoloading Images
Multi Website
HTML + CSS
The Oodji brand specializes in the production of women's and men's clothing that fit perfectly into the everyday wardrobe. For walks around the city, office days, travel in the style of smart – in the range of collections of the brand, it is easy to find an image for any occasion.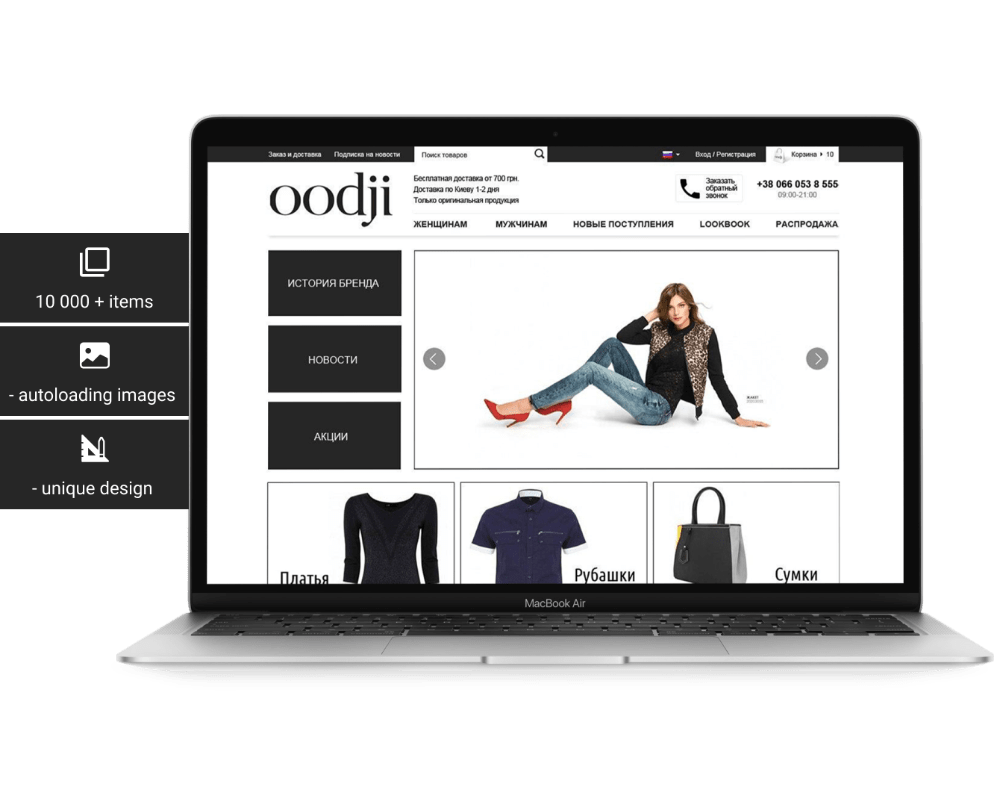 Puro Organico
Magento
Redesign
HTML + CSS
Optimization
Security Updates
Puro y Orgánico was created due to the personal impossibility of its creators to obtain pure oils in the Colombian market, with high-quality standards and processes that guarantee 100% purity. Puro y Orgánico thus provides products of the highest quality.
EnotekaPremier
Magento
Security updates
Speeding
HTML + CSS
Redesign
Enoteka Premier started to work at 2002. in Zemun, and its first name was "Vinoteka 24". The name has been changed in 2006. to "Enoteka Premier".
The location of the shop was until recently situated in the city center in the street Strahinjića Bana but from 2015. shop work only online.
We were the first wine shop in Belgrade that provided our customers with the opportunity to order wines and spirits online.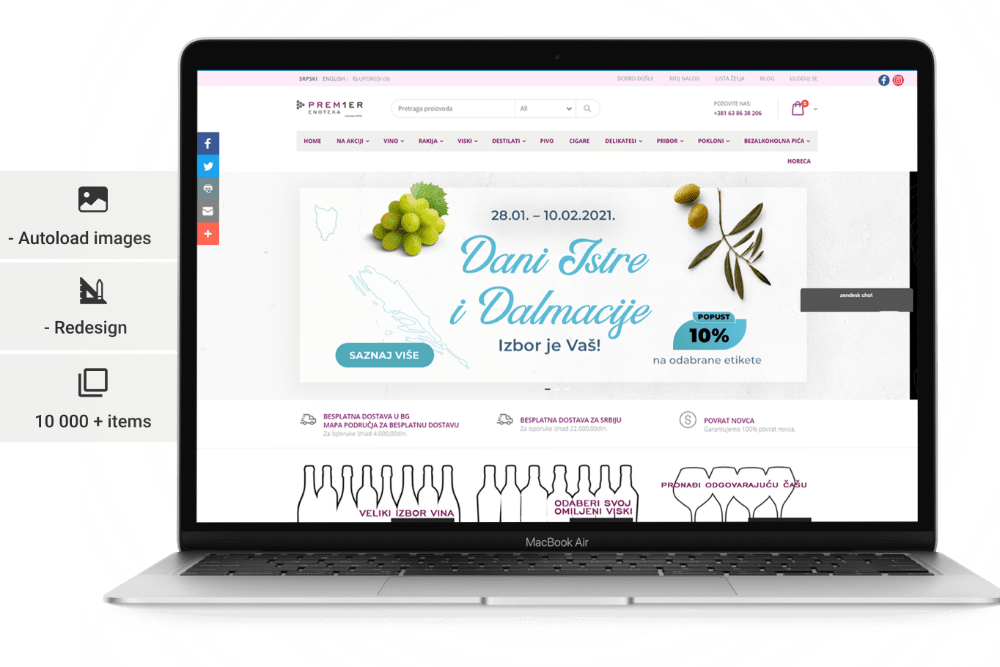 MyArtigiano
Magento 2
Stripe
Backend
Layout
MyArtigiano is a Switzerland marketplace for handmade luxury items, the first online marketplace to curate and sell design products made by Italian artisans. MyArtigiano provides a global platform for the excellence of Italian craftsmanship and Made in Italy luxury items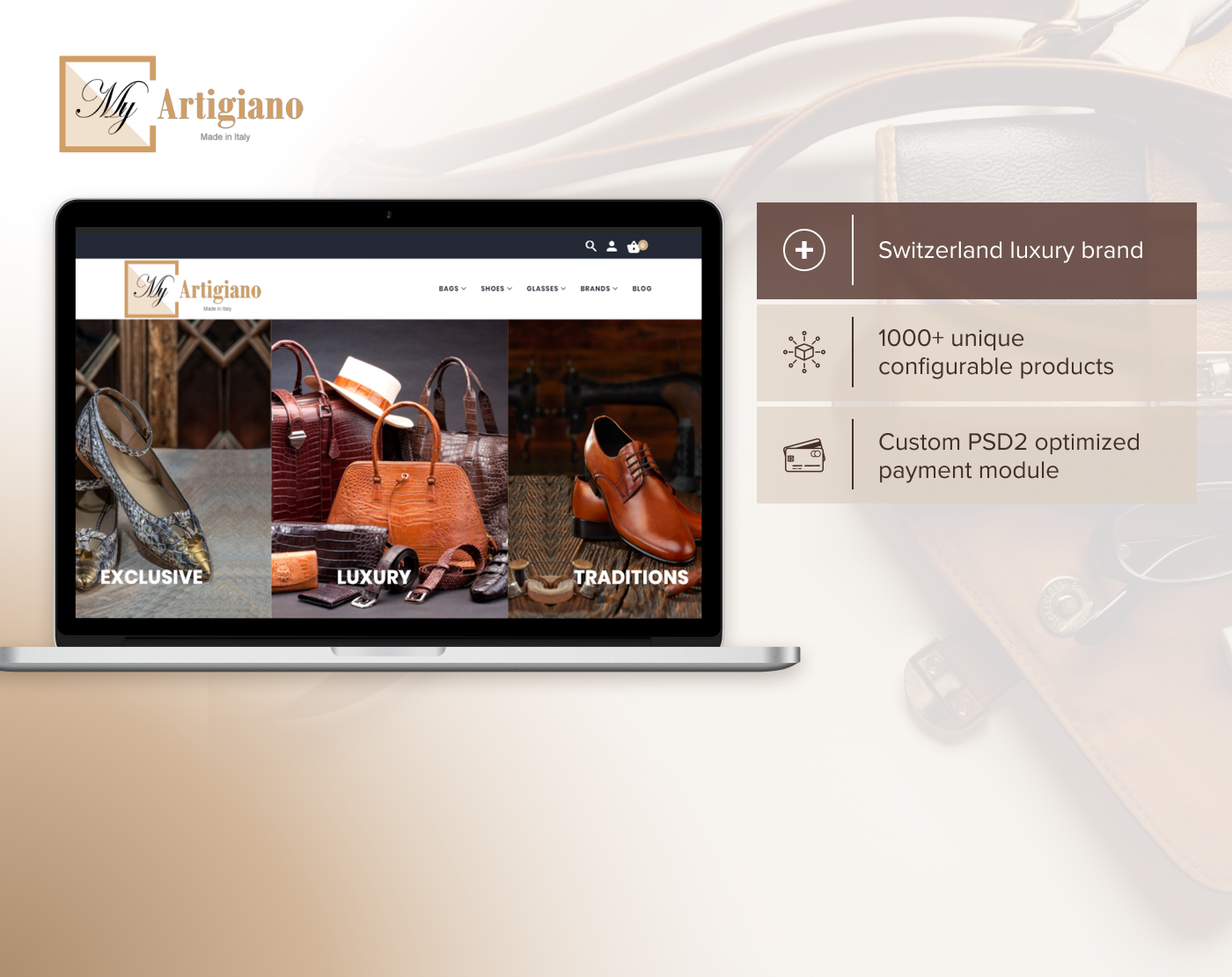 Zarina
Magento
PHP
Google Maps
HTML
CSS
ZARINA Jewelry House is not just a jewelry brand. ZARINA jewelry is a source of strength and a tool to unlock the value of every woman.
How to work with us
Communicate efficiently
You will talk to our specialist, no middleman. We can keep communication, plan and work in Trello, Invision, Slack, Skype, and email.
MVP Approach
Magento development and scaling approach is based on the minimum valuable product method, so you are able to develop and enter markets faster.
Keen on Magento
Be sure that you be working with trained and experienced Magento specialists.
Wide range of specialists
We got e-commerce consultants, designers, front-end developers, QA and testers, UX specialists, backend and integration developers.
Lower than market prices
We are interested in working on new and exciting projects, so we are ready to offer you a deal that will be well worth your money.
Scrum & Agile
Scrum and Agile methodologies offer a dynamic approach, fostering collaboration and adaptability within teams, ensuring faster delivery of high-quality products
Get a
Free
consultation,
Today!
Let's get in touch
What are you interested in?
Our manager will contact you soon